Have you written a book and don't know what steps to take next?
If you've written a book and would like to pursue publishing it so readers can enjoy your hard work, but don't know where to start and want to keep control of what happens with the book while earning some of the highest percentages in the publishing world, we can help.
I've finished my manuscript, what do I do now?
Once you are sure you have your characters, plot, and writing where you want them, it's time to explore what it is you want for you and your book. At one time, the only path was to spend years working with agents to market your work to a traditional publisher. The emergence of Print on Demand publishing changed that and gave authors new options and control. Today, the self-publishing option is what many authors choose. Self-publishing, though, isn't for everyone.

If you want the benefits of self-publishing but not the hassle of dealing with ISBN numbers, store listings, and need access to professional and affordable editing, formatting, and cover designing, I invite you to examine this website and consider submitting your book to Star.
To submit your book to Star, follow these steps:
Email tcmcmullen@starpublishllc.com
Put "Submission" with the title of your book in the subject line.
In the body of the email, tell us a little about yourself, the book, and why you wrote it.
Give a brief synopsis.
Attach three chapters in either a Word .doc, .docx or Pages document.
Explore this site, our package plan options, and ask any questions you may have.
From there, we'll guide you every step along the way.
What else might you want to know?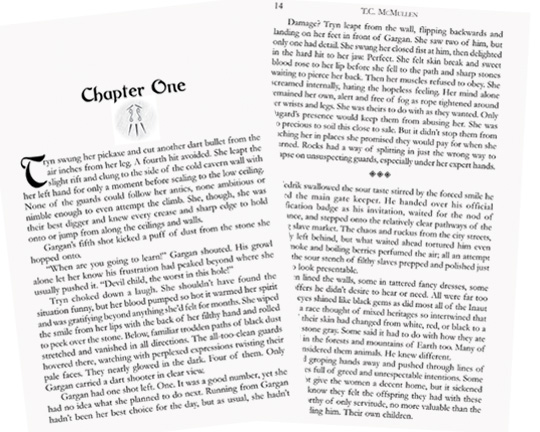 Each package with Star includes copy edits, professional formats, and custom covers using photographs the author chooses or provides. Two upgrades at deeply discounted prices are also available. Read the side bar to the bottom for details. We also provide authors with ISBN numbers for their books, and take care of all the headache details such as listing with book stores. Our goal is to make publishing your precious work as painless and pleasant for you as possible while providing quality stories for readers to enjoy. We also stay in touch with our authors, you'll never be just a number or just a name. T.C. considers any author who joins Star her friend and business partner.
Contract available by request to view everything we offer and require.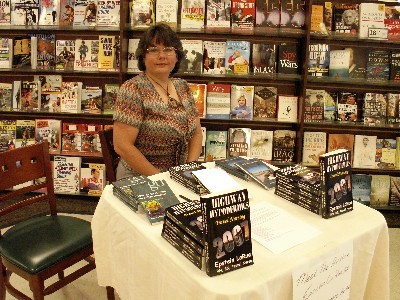 Star author Epstein LaRue, holding a signing event for her book, Highway Hypodermics. Epstein also attends conferences and is an Amazon Best Seller!
Star authors have done signings at stores, held conferences, and sold books at other appearances. The only limits a Star author has are those they choose to set on themselves.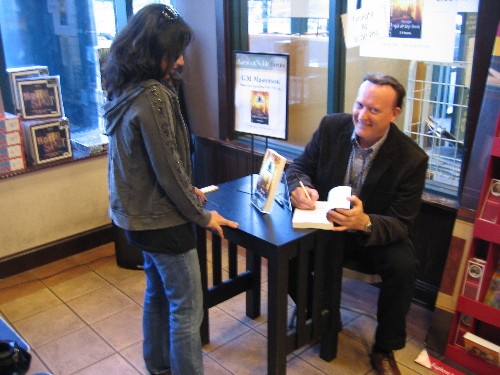 Star author G.M. Masterson signing for his book Alexander Hall of Gods for readers at Barnes and Noble.