What Kind of Publisher is Star Publish
One of the first question most people ask is "what kind of publisher is Star?" There is no easy answer. Star is a mix of an independent publisher and self-publishing now. It has traits of both types of publishing.
We are like an independent publisher:
We screen submissions and don't accept every manuscript.
We copy edit standard in our package plan (with full edit upgrade available).
We custom format geared toward the genre the book is. Nothing is standard.
We work one on one with each author and know them and their book or books by name. No one is just a number.
We are not in business only to make money. We volunteer our time and talents and work at deep discounts.
We are like a self-publisher:
We charge a package fee. This is only to cover the production costs of getting each book to print and keeping them there.
The author keeps control of the end product of their work, however we do steer them away from things that would lessen their book's quality.
The Force Behind the Company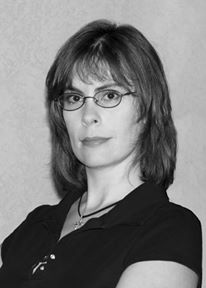 T.C. McMullen began her writing career shortly after graduating high school in 1990. She studied creative writing, earned an art certificate, and wrote fourteen novels while running a household with her husband (her high school sweetheart) and raising three girls. She began working for publishers in the early 2000s and was given the reins of Star Publish LLC in 2008. While other small companies like Star went out of business, T.C. fought to make ends meet and keep things together for the authors, her partners, ensuring the company could go on. It's never been about the money for T.C. and the volunteers who work with her but all about the authors and their dreams to entertain readers. She also draws, paints, and sculpts in her spare time.

Star Publish was first started by Author Kristie Leigh Maguire in 2004. Kristie defied long practiced standards, paved new roads, and grew her company to great heights through obstacles of that time. T.C. McMullen worked freelance with Kristie from the beginning. In 2008, Kristie chose to step down from the stresses of publishing and passed her company fully to T.C. Through the years, T.C. has operated the company on the same principles of authors first, even as the industry and economy continues to change. She works tirelessly to find the best balance to honor authors while keeping the company they count on afloat in an ever changing industry.